Teasing, Bullying, and Red Heads
"Gilbert reached across the aisle, picked up the end of Anne's long red braid, held it out at arm's length and said in a piercing whisper:

'Carrots! Carrots!'...And then -- thwack!
Anne had brought her slate down on Gilbert's head and cracked it---slate, not head---clear across!..."
(Excerpt from the book, Anne of Green Gables
by L. Montgomery)
(YOU can help someone else...Please SHARE WITH US how YOU handle teasing...just click HERE to go to my "Advice From Redheads" page.
---
-- DEFINITIONS --
TEASE:
noun - saying or doing anything unkind or specifically ridiculing towards another, but that is done out of silliness.
noun - someone given to teasing (as by mocking or stirring curiosity)
verb - ruffle (one's hair) by combing towards the ends towards the scalp, for a full effect
verb - harass with persistent criticism or carping
verb - mock or make fun of playfully
verb - separate the fibers of or disentangle and raise the fibers of, raise the nap of fabrics
verb - annoy persistently
When a person is hurtful and mean toward someone, especially if another person can't defend themselves.
Comes from Old English word 'taesan' which was used around year 1000 to mean 'pluck, pull apart'.
300 years later the word 'tesien' appeared and meant 'separate the fibers of, shred, or card (wool or flax).
Before 1325 the word had become 'tesen', meaning to vex or worry, annoy.
SO....if 'to tease' meant originally to raise the nap or fibers on cloth, the as the word was later applied to people it translated into raising our nap, or hair on our heads....
Isn't that what happens when we tease?....It's hair-raising!
BULLYING:
noun - the act of intimidating a weaker person to make them do something; aggressive, intentional behavior that is repeated over time; verbal and/or physical intimidation.
adjective - noisily domineering; tending to browbeat others
(Definitions according to: OneLook Dictionary at www.OneLook.com and Barnhart Dictionary of Etymology)
---
-- THE TEASING --
As a parent of redheads (a.k.a., gingers), this is a difficult topic to write about for me. It is for any grownup I think who raises kids and sees them get picked on for any reason.
And in fact, I think most adults have been teased themselves at some point, or done it themselves, so that doesn't help......
I know I'd experienced it.
But in terms of my own red-haired children being picked on, my heart would rather not go there I guess.....
Because, it hurts.....
I have memories of one of my young red-haired teenagers coming home from school and crying in her room. She'd only share a little bit with me, and it wasn't until some years later that I realized how hard it was for her and how bad it actually was. (We were living in England at the time)
So I felt:
angry
like a failure as a parent for not doing more to protect her
stupid for not seeing the signs
frustrated that I couldn't turn back the clock to fix it
......But I can't go back......
However, I CAN help change another redhead's future when dealing with being picked on with....
the stuff I've learned
what my 2 redheads learned
and what others have learned
---
-- ANY WARNING SIGNS? --
POSSIBLE WARNING SIGNS YOUR CHILD IS BEING BULLIED:
(From book Jay McGraw's Life Strategies for Dealing with Bullies):
He/she makes up excuses not to go to school
Often angry, sad, depressed, withdrawn, self-loathing, emotionally erratic
Frequently hurt by a particular person or group of people
Frequently picked on in the presence of other people
Mistakes are turned into a big deal by someone
Belongings are often stolen or taken
Always being confronted with lies/rumors
---
-- STATISTICS --

I've read about a couple recent kids' polls done on the topic of bullying and teasing (in USA). I don't have the specific years these specific polls were done, but I know from other articles I've read that this type of harassment is on the increase.
Results:
Bullying and being picked on is one of the biggest school problems for kids ages 8-15. Almost half of the kids said they had been bullied at some point but only a small group said they were bullied every day. Close to half of the kids also admitted to being a bully themselves, even if it was only once in a while, but a small group admitted doing it daily.
The old adage "Sticks and stone may break my bones but names will never hurt me" isn't always true. Yes, we CAN choose to accept or reject those messages intended for us and not let it become part of us. But it's hard sometimes.
We remember the words and the intent. Words are containers. They can deliver a positive message or a negative message...
Once you say something negative, you can't take it back.
..."Apologizing for a nasty remark is like trying to unscramble an egg" .......
Even the Bible talks about the power of our tongue and what we say:
* Proverbs 15:4 = Gentle words are a tree of life; a deceitful tongue crushes the spirit.
* Proverbs 16:24 = Kind words are like honey – sweet to the soul and healthy for the body.
* Proverbs 18:20, 21 = Wise words satisfy like a good meal; the right words bring satisfaction. The tongue can bring death or life; those who love to talk will reap the consequences.
* Proverbs 21:23 = Watch your tongue and keep your mouth shut, and you will stay out of trouble.
* Proverbs 10:11 = The words of the godly are a life-giving fountain; the words of the wicked conceal violent intentions.
---
-- SO WHAT CAN WE DO? --
To start, find out more and share what you know. CHECK OUT THE LINKS BELOW to my other pages on this topic.

Leave "Teasing" and go to "Home Page"

Go to "Guest Articles" -- main page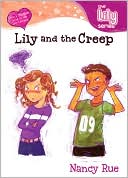 (Barnes&Noble.com image link)